Traveling in an RV is the perfect way to make a lifetime of fun memories. However, as with any other service or appliance, it's important to maintain your RV and all of its accessories to prevent costly problems. Your RV awning is one of these accessories that might require repair or replacement. It's important to know when you should replace your RV awning.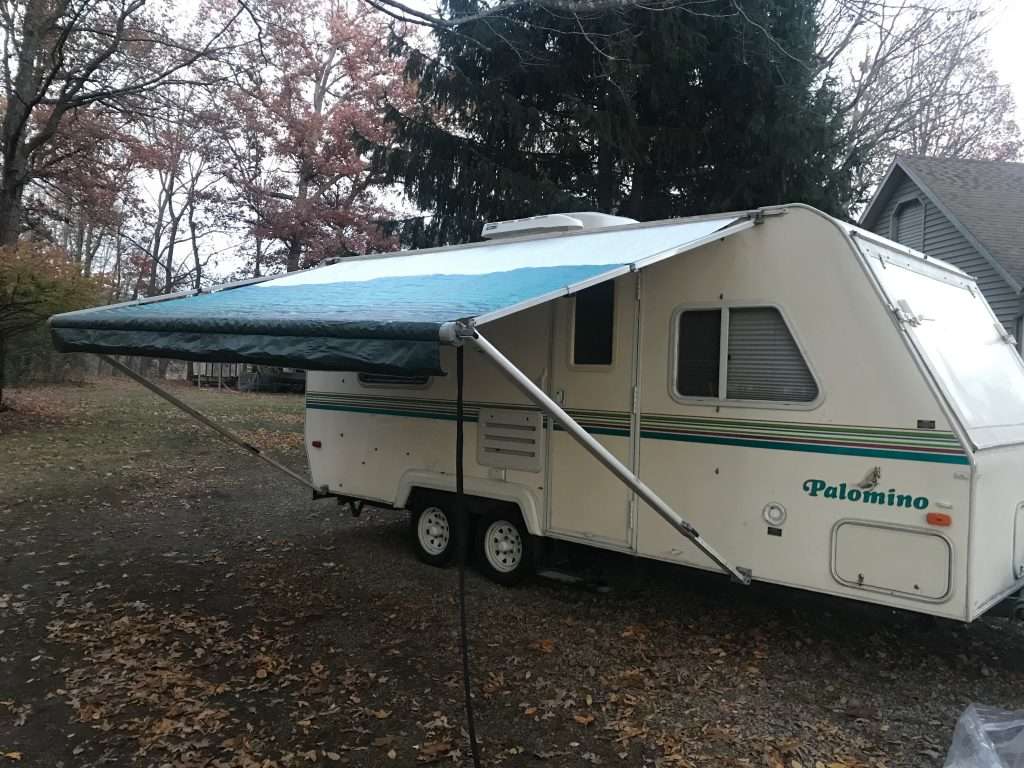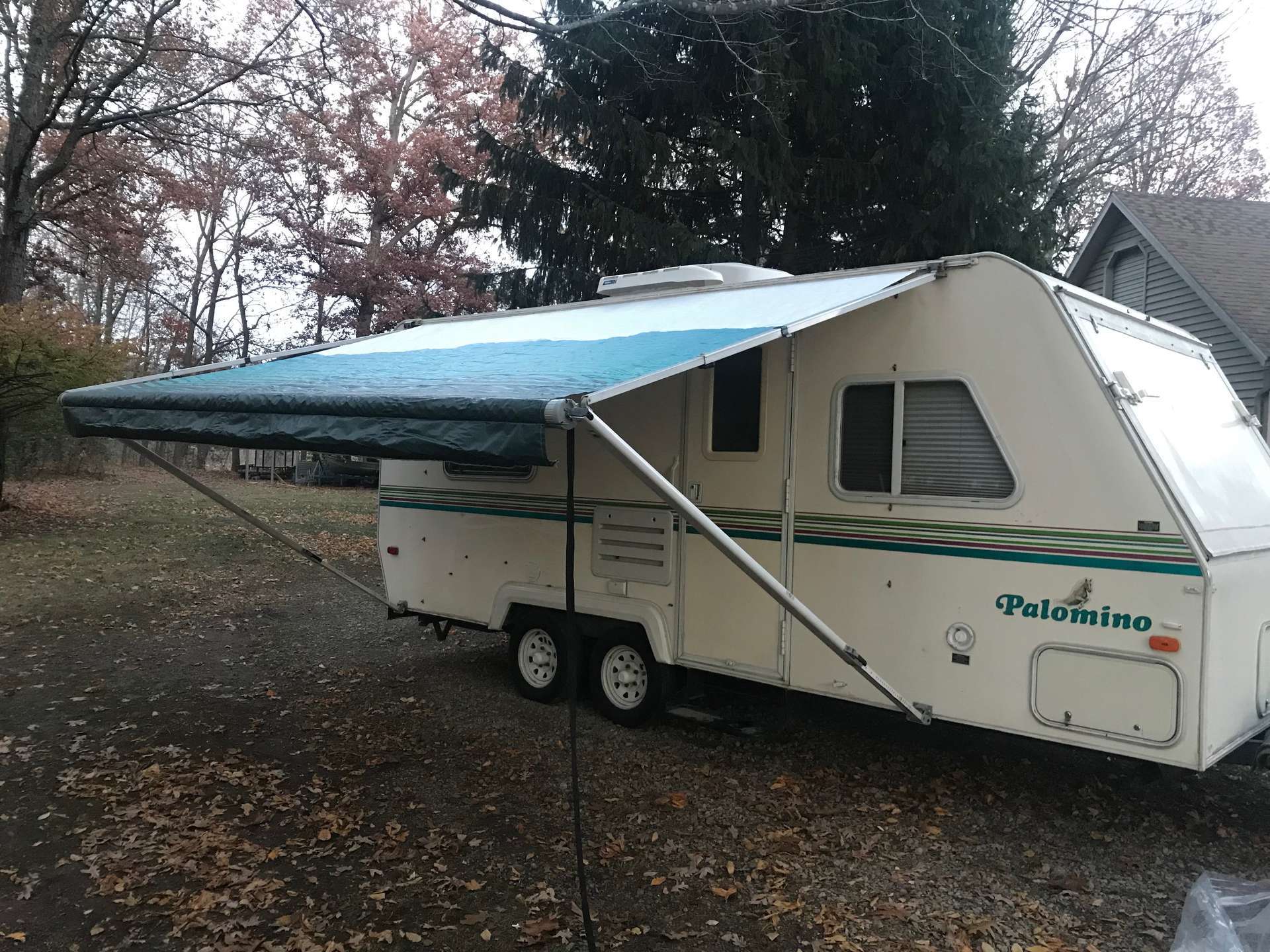 How Will You Know It's Time to Replace Your RV Awning?
Under normal circumstances, a well-cared-for RV awning can last years, even as long as the RV itself. However, bad weather or improper maintenance can significantly decrease an awning's lifespan.
Not sure how to tell if your RV awning needs to be replaced? The following signs indicate long-term issues with your awning.
1. Fabric is covered in mold or mildew.
Awning fabric that is crawling with mold, mildew, or rot might be better off tossed and replaced. Keep in mind that you should clean and dry your fabric after every trip to avoid a buildup of mold, but sometimes it can't be helped. Mold is a common and often serious allergen, so in these cases, it is better to start fresh with new fabric.
2. Hardware is bent or broken.
Over time, RV awning hardware parts can become loose, dislodged, bent, or broken. Sometimes it might be the result of rough handling or rattling around on the road. Regardless, bad hardware generally indicates a surprise breakdown later on. Avoid the surprise altogether by replacing the awning before the hardware has a chance to pull a fast one on you.
3. Retraction is a difficult process.
Your RV awning should be retracting smoothly and effortlessly. If it shows signs of a struggle, or if it is not retracting at all, you should contact a local dealer. Chances are high that you will need to have your awning either repaired or entirely replaced.
4. There is visible damage.
This might seem like an obvious point, but many travelers dismiss visible damage as "just one of those things" without stopping to inspect the source of the problem. Keep your eyes open for tears in the fabric or bends in the frame. Spotting these problems before they become bigger can save you money and a headache.
5. The pitch is difficult to adjust.
Like retraction, adjusting the pitch should be a simple process. If it shows signs of a struggle, look a little deeper for some underlying issues.
An important note to make is that there are 2 distinct parts of an RV awning – the fabric and the frame. If the fabric alone is deteriorated, you can simply purchase replacement fabric. However, a broken frame presents a safety hazard and also requires replacement.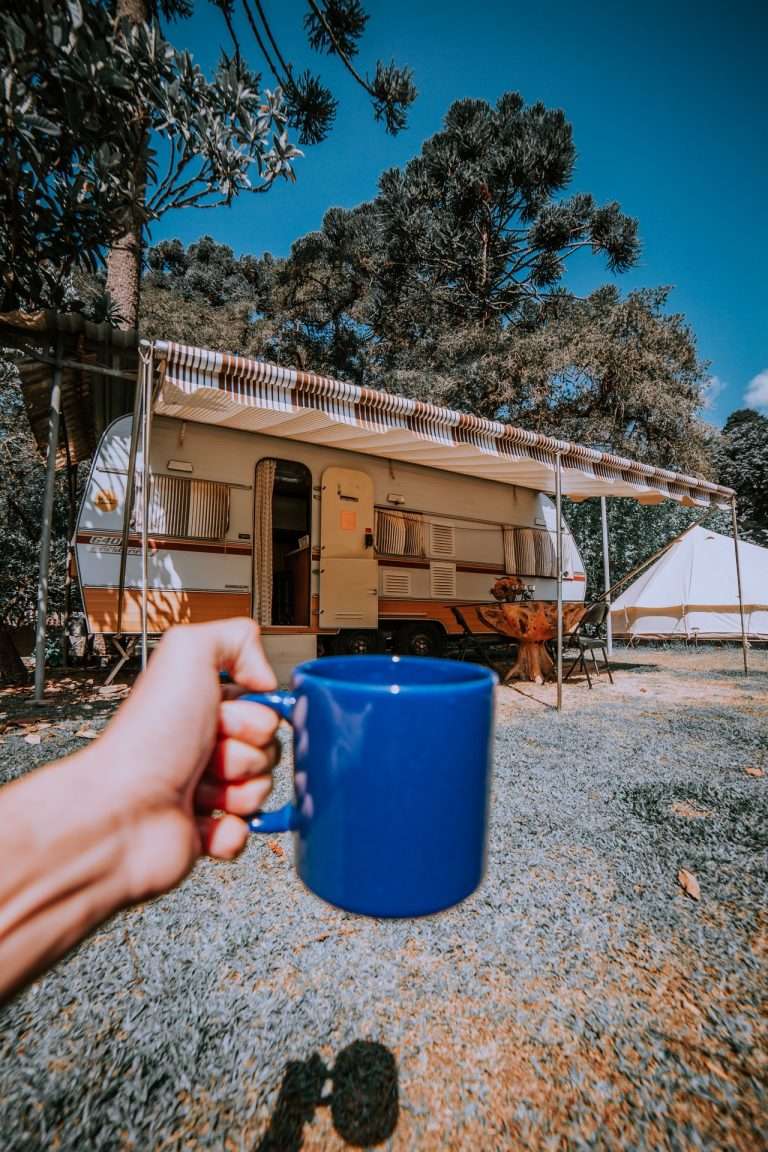 The Importance of Owning an RV Awning
You might be asking yourself if owning an RV awning is really worth the hazard of fabrics and frames and potential replacements. The answer is, "It is worth it!" Awnings are an important accessory that provide a number of benefits, including additional privacy and protection from sun and rain.


RV Awnings specializes in making awning fabric of the highest standard and offers a variety of options. If you have any further questions or would like you order a replacement awning fabric, call us today.