How to Install Replacement Awning Fabric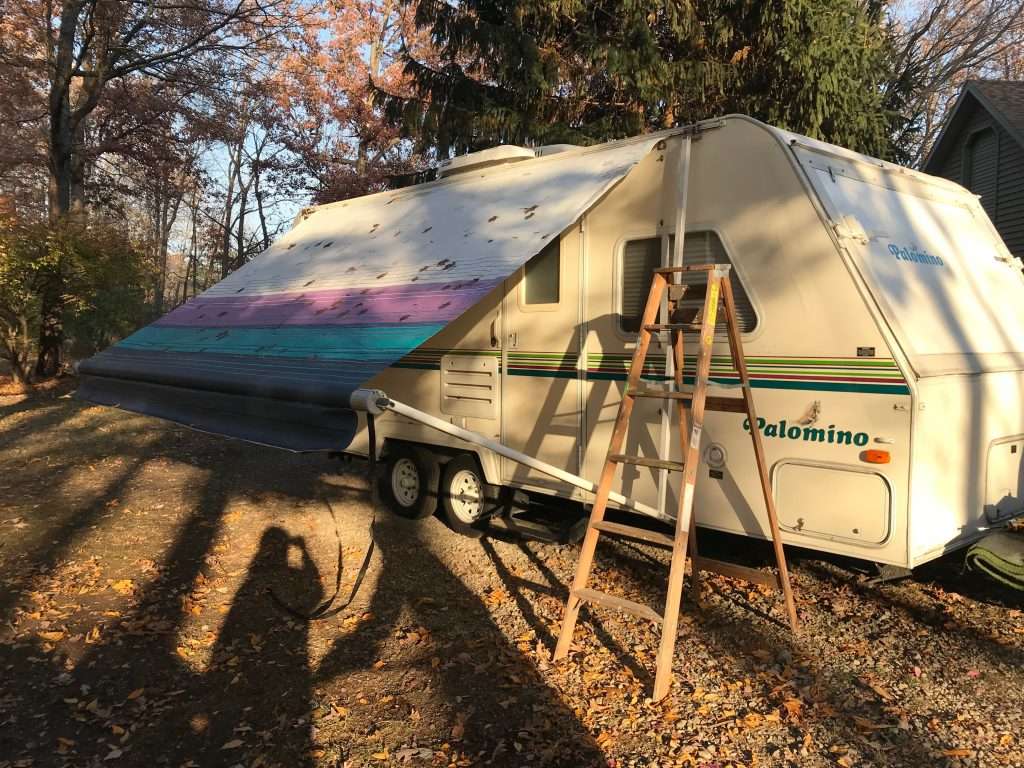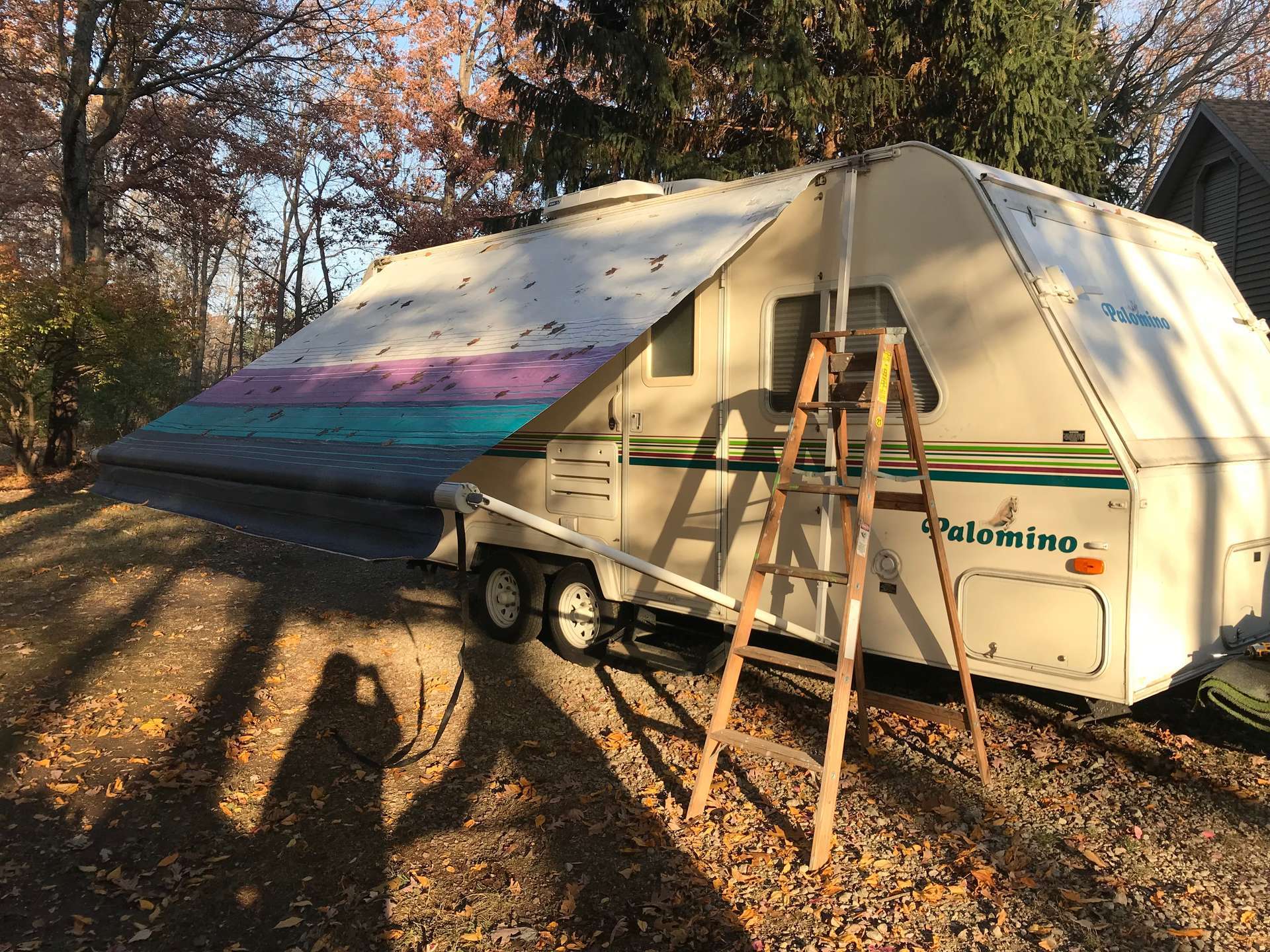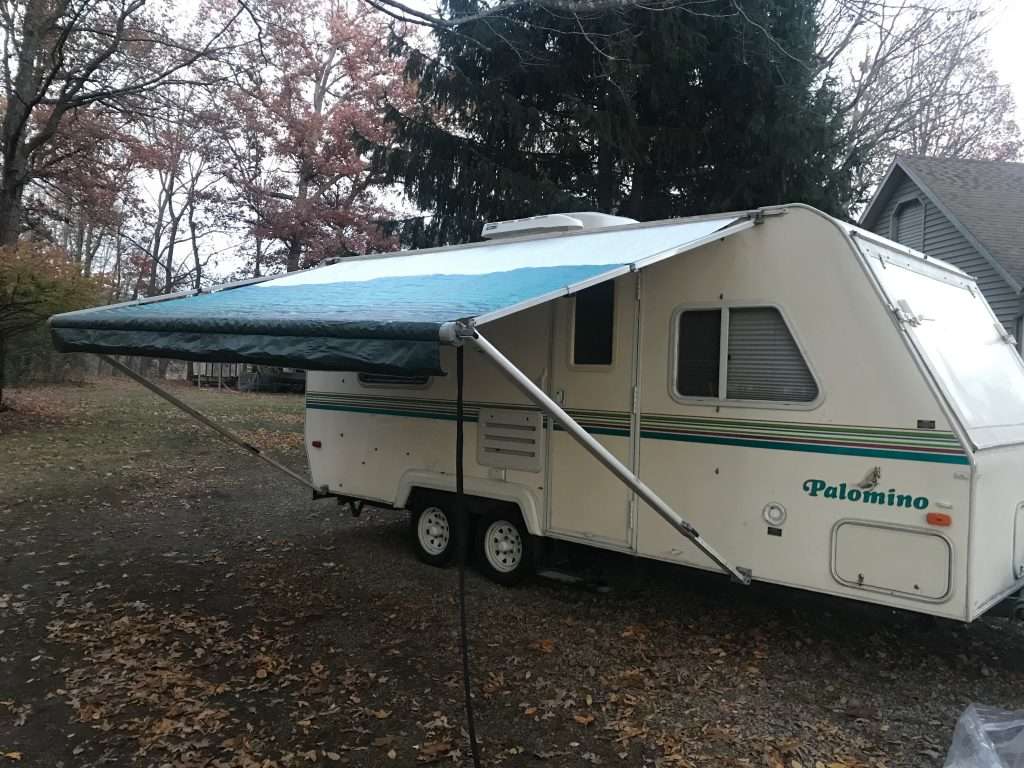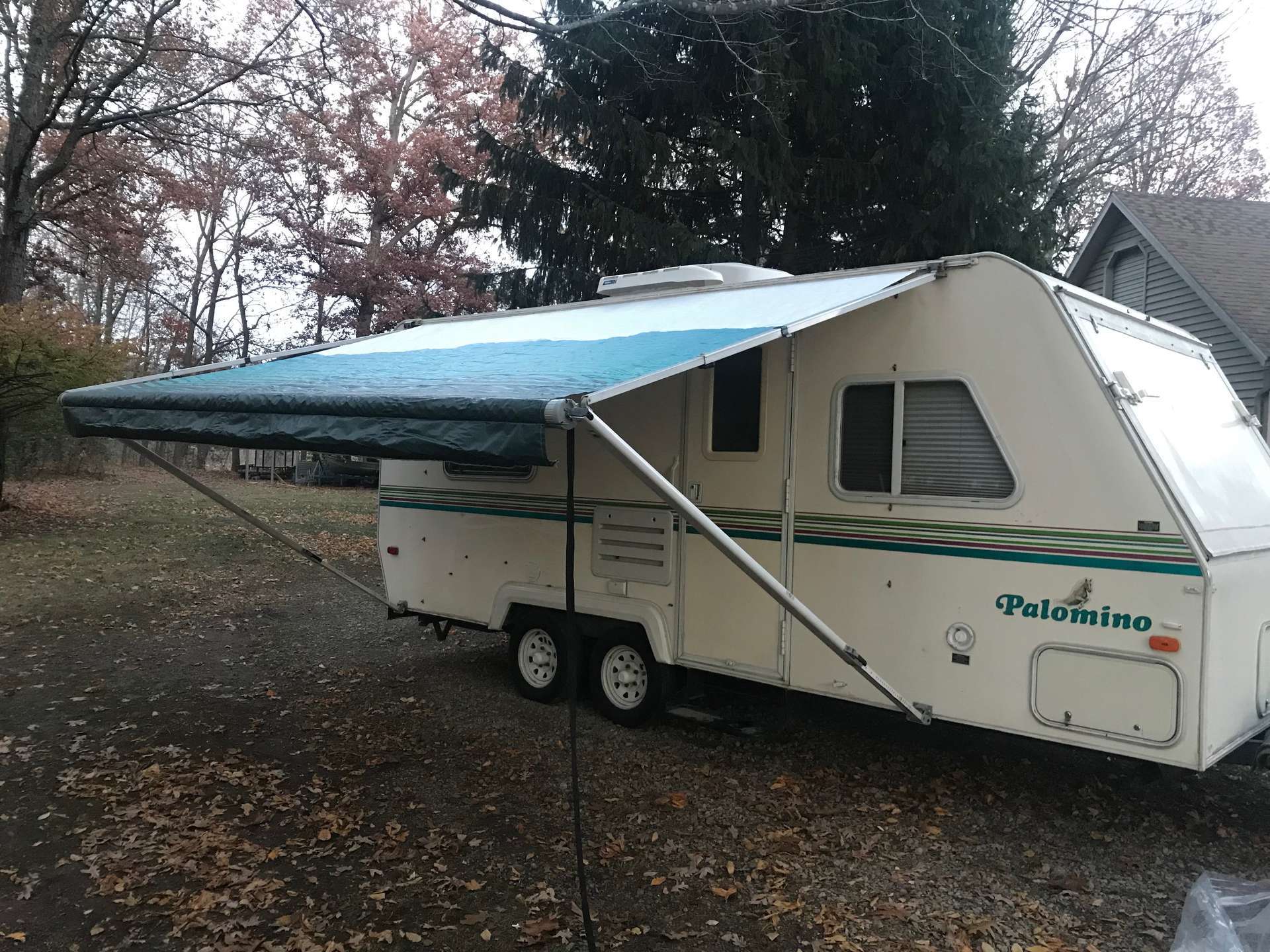 Replacing a worn RV awning with new awning replacement fabric is now even easier with this smarter, faster way. There is no need to mess with the spring or to drill out rivets. Just follow the directions below.
The first thing you need to do is gather the tools needed for the job. When installing an awning you'll need a strong pair of work gloves, silicone spray, a flat head screwdriver, a power drill, a tape measure, and a stepladder. We recommend purchasing an inexpensive awning installation tool to make things even easier.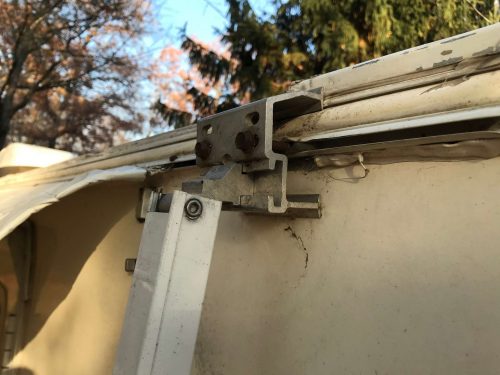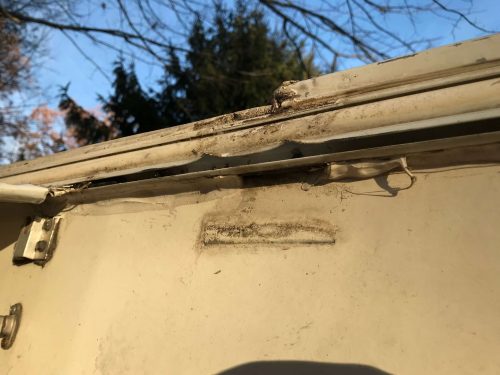 Note:  Other tutorials will have you drill out the rivets in the end cap and put vice grips on the shaft that comes out of the end cap. You then have to manually unwind the spring inside and  pull out the spring assembly. That method requires you to put new rivets back in and put the whole assembly back together. Our method of drilling a new slot makes it much easier to replace the awning this time and in the future.
Install the Awning Replacement Fabric
Once the old awning cover has been removed, you can easily install your replacement fabric just by following these simple steps.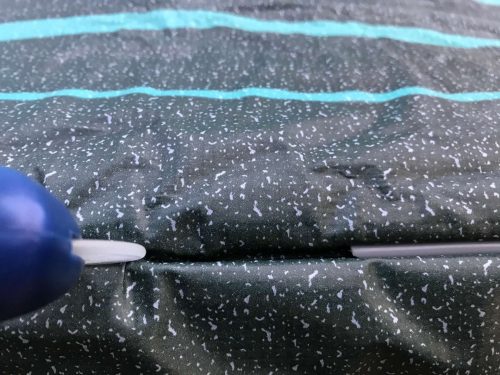 Note: It may be possible to use a needle nose pliers to grab the end of the cord and pull it through the slot rather than have to push it through from the right and. Cut off any extra cord on either end.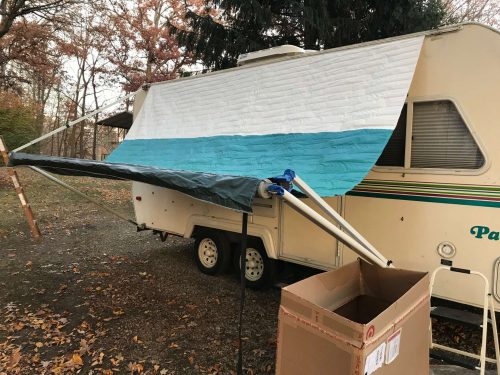 You have now completed the installation of your new awning fabric.