Investing in a quality awning is important for both the comfort and functionality of your RV. However, before you can know which RV awning type best fits your needs, you need to have a basic understanding of the different styles and fabrics available.
There are several different styles of awnings available for installation on a motorhome.
Slide-out awnings are ideal for campers who can't decide between sun and shade. Typically made of canvas, slide-out awnings can be manually unrolled when you want a bit of shelter. Water tends to pool on this type of awning, so you have slide it out every so often to keep mold from gathering.
The opposites to slide-out awnings are fixed awnings. Fixed awnings remain permanently in place, resulting in constant protection against the outside elements. The main disadvantage of this is that they can fall off while you are driving. They also do not offer much flexibility when adjusting positions.
Patio awnings allow you to turn the space outside your RV into a sort of sunroom. Extra fabric helps create walls and a roof, so you can relax in a screened-in area. While this type of awning offers extra privacy and protection, they tend to be poorly ventilated and require more maintenance.
Automatic RV awnings are simple and convenient, as you can control them with a simple button. They are adjustable and easy to maintain. However, they are also the most expensive option.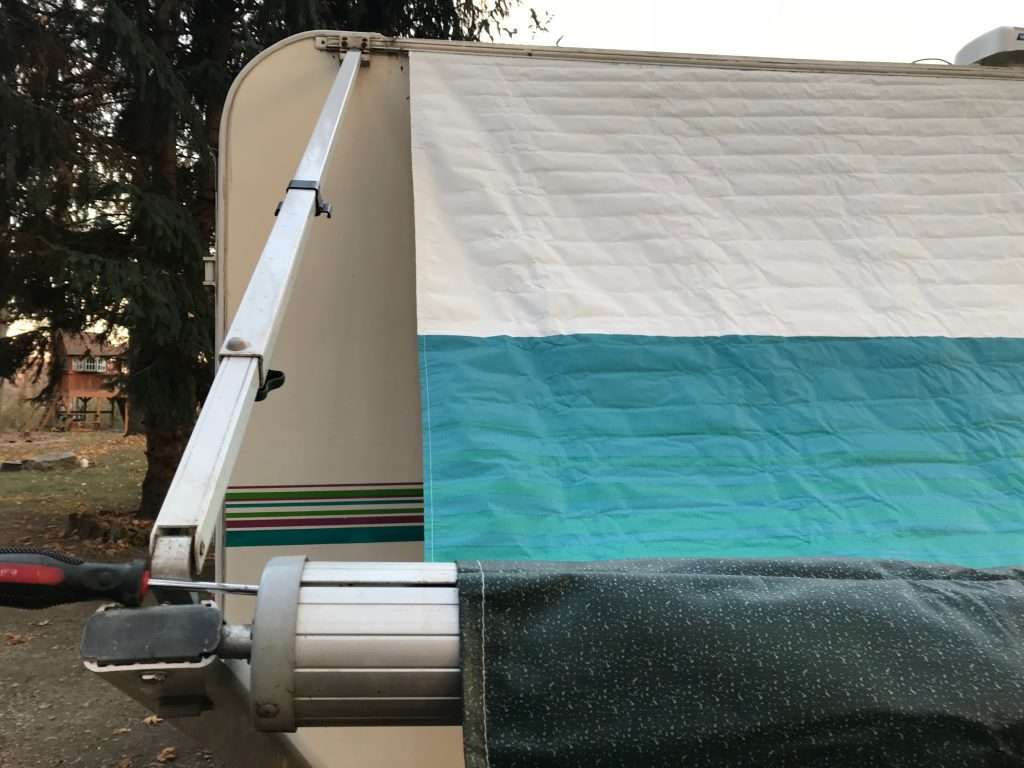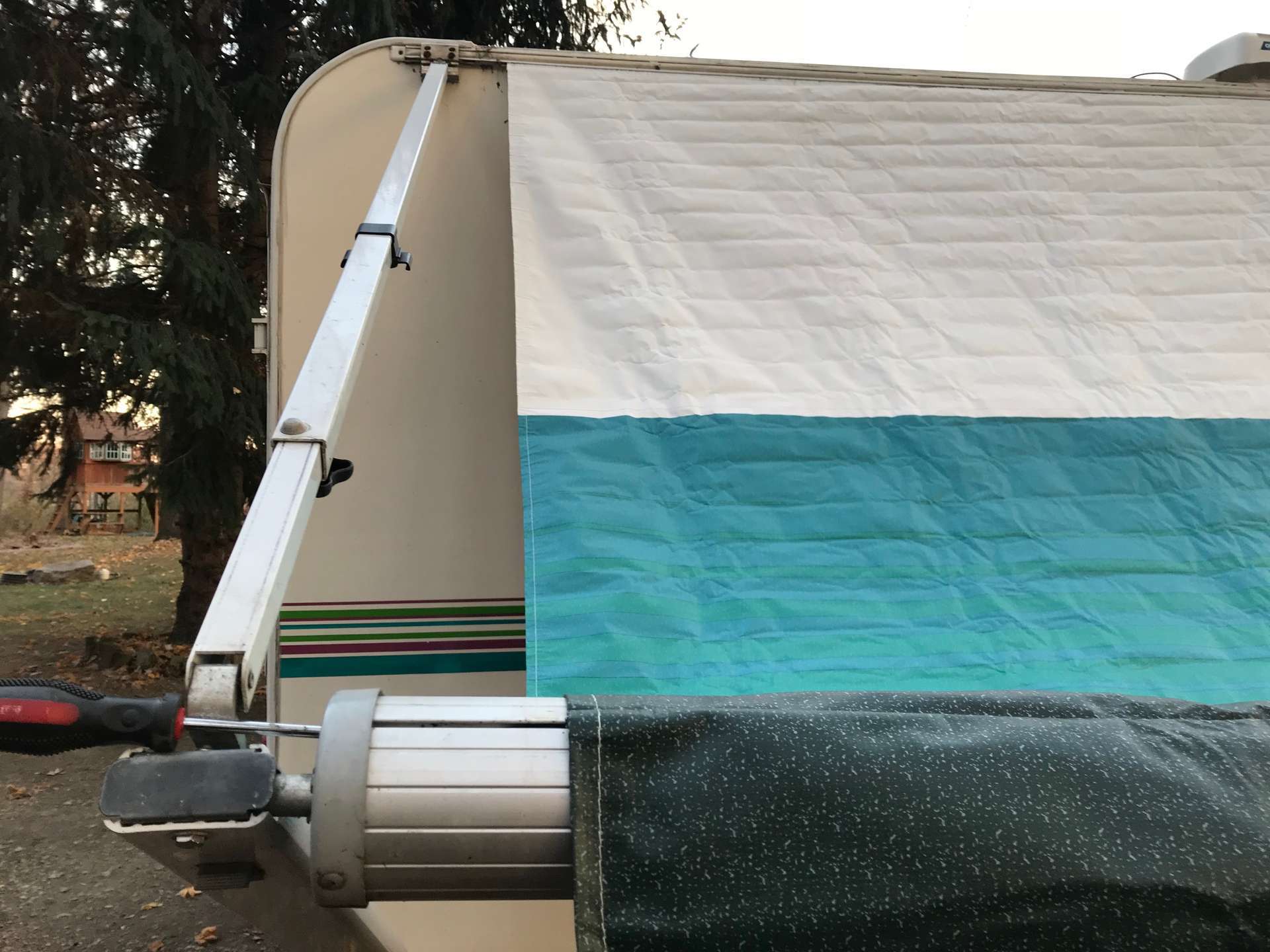 Types of RV Awning Fabric
A high quality awning fabric will not only offer better protection from wind and rain but it will resist wear.
Acrylic awnings are very common and offer several advantages, including breathability and durability. Their main drawback is that they are not waterproof, so heavy rainfall can soak through the fabric. They also tend to stretch over time, resulting in water pooling and wind flapping.
Vinyl awnings provide a waterproof alternative to acrylic awnings. They repel dirt, grime, scratches, and sun. Their number one drawback that they need to be cleaned periodically so that mold and mildew does not accumulate.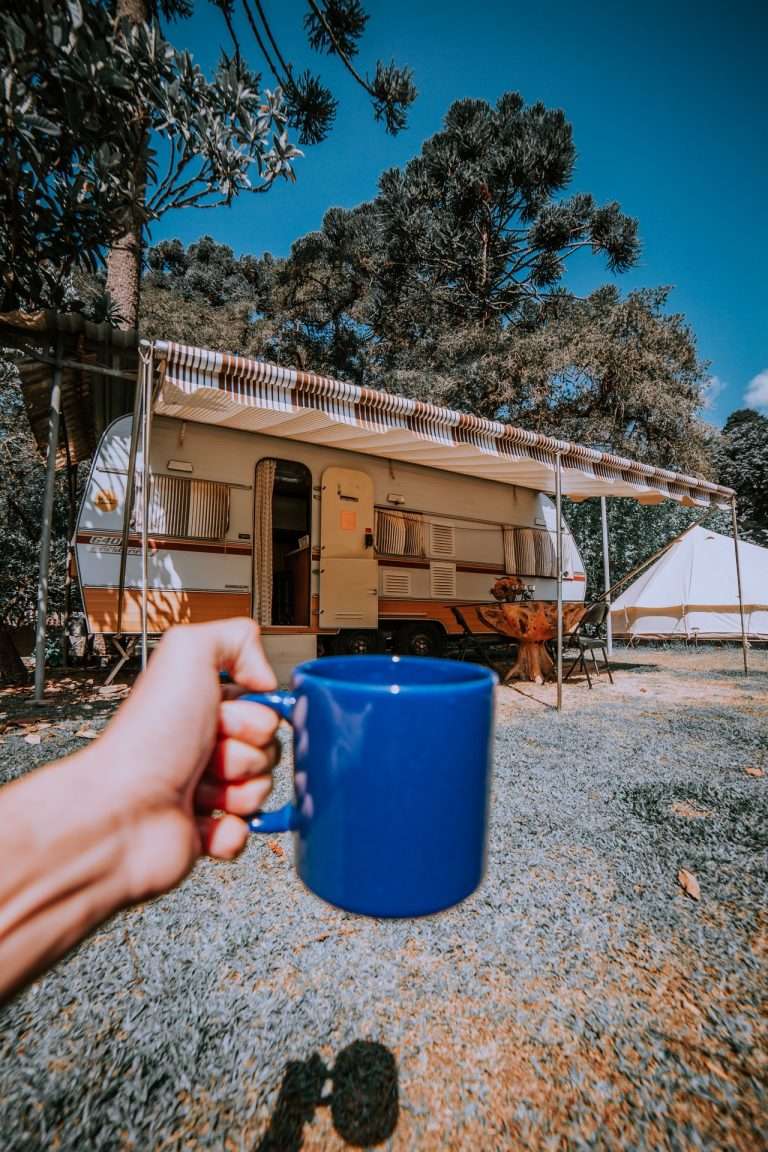 Which RV awning type is best for your RV?
Evaluating your needs as a traveler is important to choosing the right RV awning. Where do you like to camp? Do you spend more time driving or relaxing? Are you an indoor or an outdoor person? Knowing your needs and weighing the functionality of each awning can help you make the right choice.
Traveling in an RV is the perfect way to make a lifetime of memories. Investing in high-quality RV accessories will improve both the comfort and quality of your trip.


RV Awnings specializes in making awning fabric of the highest standard and offers a variety of options. If you have any further questions or would like to order a replacement awning fabric, call us today.