If you spend much time traveling in your RV, you know that constant repairs and replacements can get expensive. A cheap or poorly-maintained RV awning will need regular replacing. Fortunately, you can extend the life of your RV awning by utilizing the following checklist.
1. Inspect your awning regularly.
Routine awning maintenance is vital to the lifespan of your fabric. You should examine your awning fabric before and after every trip, performing a more detailed inspection once or twice a year. Look for tears, rips, and any buildup of mold or dirt.
2. Clean the fabric after every trip.
Clean fabric is happy fabric. If you do find dirt or mildew on your awning, use a soft-bristled brush and warm, soapy water to gently clean the fabric. Avoid harsh scrubbing and chemicals, as these can damage the fabric and decrease its lifespan.
3. Put it away when not in use.
When you aren't traveling, pack your RV awning away. This protects it from the elements and from unnecessary wear and tear.
4. Do not leave the awning unattended.
Heavy rainfall, strong gusts of wind, and wayward animals can all take a toll on your RV awning, especially if you aren't around to monitor it. Try not to leave your awning unattended if the weather is rainy or windy. If you do leave your awning unattended, check the forecast first.
To properly care for your RV awning, you need to know what type of fabric you have and how to treat it. Acrylic awnings repel water, but they are not waterproof. Vinyl awnings are waterproof but are more prone to gathering mildew.
6. Invest in a quality awning.
The most important thing that enables you to extend the life of your rv awning is the quality of the awning fabric.  Cheaper is not always better. To ensure an awning of good quality, find a reputable RV awning company you can trust. Once you invest in a quality awning, take time to properly care for it.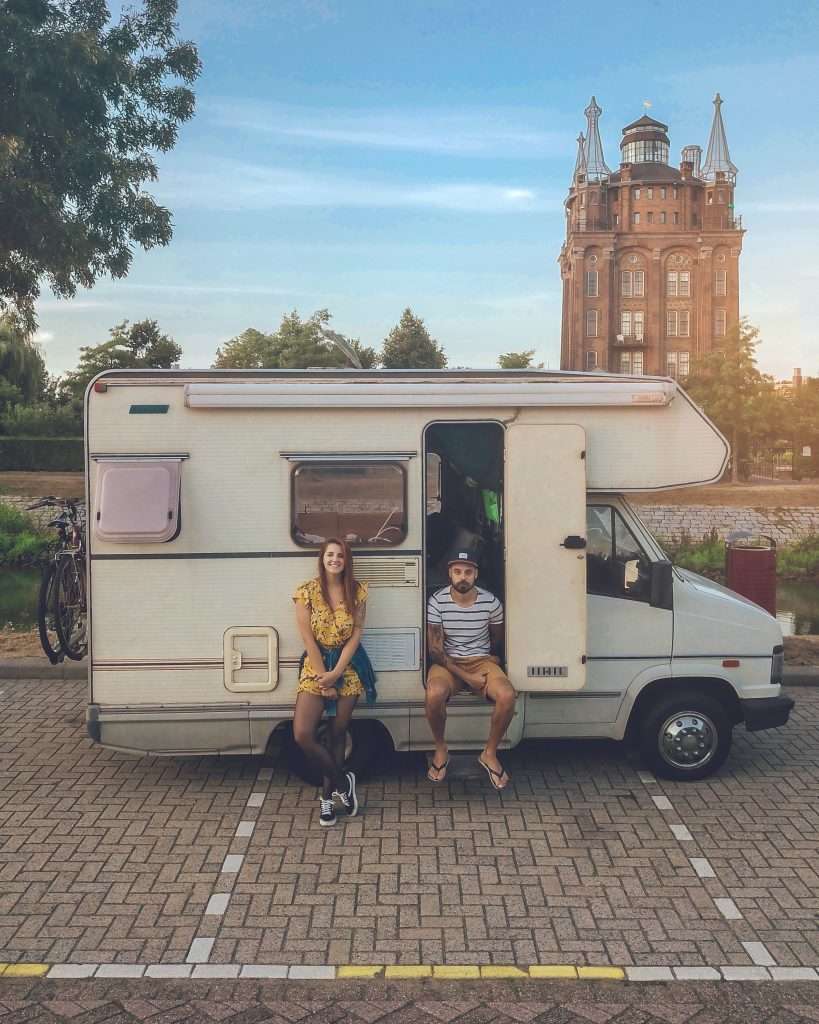 Why Do You Need an Awning for Your RV?
An RV awning is the perfect accessory for your travels. It offers a number of benefits, including shade, privacy, and protection from sun and rain. You can choose between several awning options such as automated, slide-out, and fixed. You also have your choice between a variety of awning fabrics.
Investing in an RV awning will make your traveling much more comfortable and fun.


RV Awnings specializes in making awning fabric of the highest standard and offers a variety of options. If you have any further questions or would like you order a replacement awning fabric, call us today.