30 years experience

Flexible delivery

Easy installation

After sales support

5 Year Warranty
Dometic is a global company that has made it its mission to provide the highest quality outdoor products possible. They have created and manufactured awnings in several styles and sizes. Their broad selection of products guarantees that no matter what your awning needs are, Dometic can meet your needs.
While Dometic is an excellent brand, the fabric can wear out over time and eventually need to be replaced. As your awning is exposed to heat, sun, water, wind, and other elements, it will weaken and eventually give out. When this happens, it's important to choose the best Dometic awning replacement fabric available to ensure a long life for your Dometic awning.
Awning Replacement Fabric

High-Quality Awning Fabric
RV Awnings offers high-quality replacement fabric for your Dometic awning. Capable of withstanding the toughest conditions, our vinyl awning fabric is the perfect choice for your Dometic awning!

Affordable
Not only is our awning replacement fabric high-quality, but it is available at an affordable price. Other companies overcharge for Dometic awning replacement fabrics, but with RV Awnings, you can know that you're getting the best fabric for an affordable price.

Professionally Made
With RV Awnings, you don't have to sacrifice professional quality for a fair price. Our team works to provide you with the professionally made products you need to get you back on the road.
Choose From a Variety of Sizes
While Dometic awnings are available in a variety of sizes, RV Awnings replacement fabric can be easily cut and customized to your needs. Simply order one size larger than you need and easily cut the material down with a knife to ensure a perfect fit every time!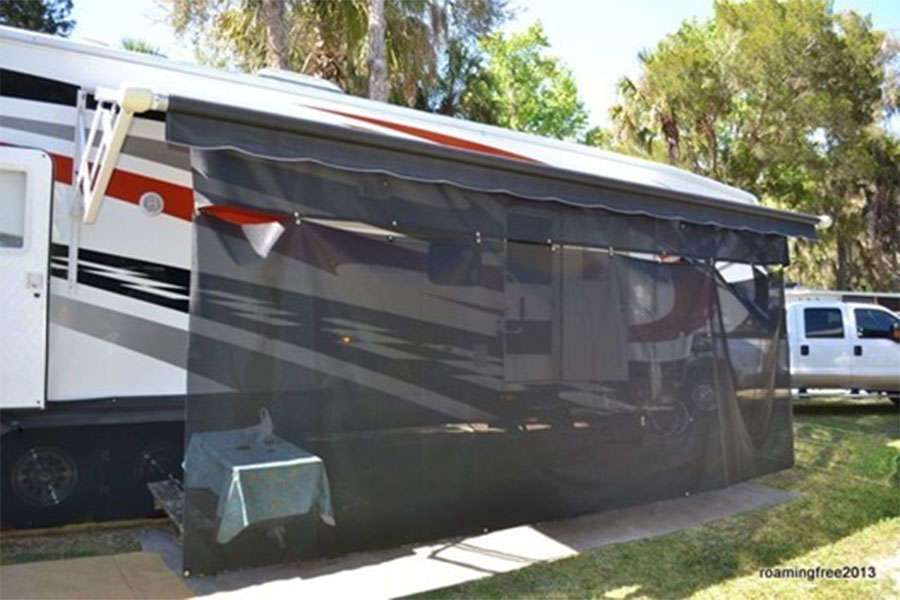 RV Awnings Mart is located in Elkhart, Indiana, and is the perfect solution for your RV awning fabric needs. We offer durable hardware replacement parts, RV Awning misting systems, and RV awning LED lights. Regardless of what you need, RV Awnings has the replacement fabric you need to replace your old and worn-out Dometic awning.