How to Install the Replacement Awning Fabric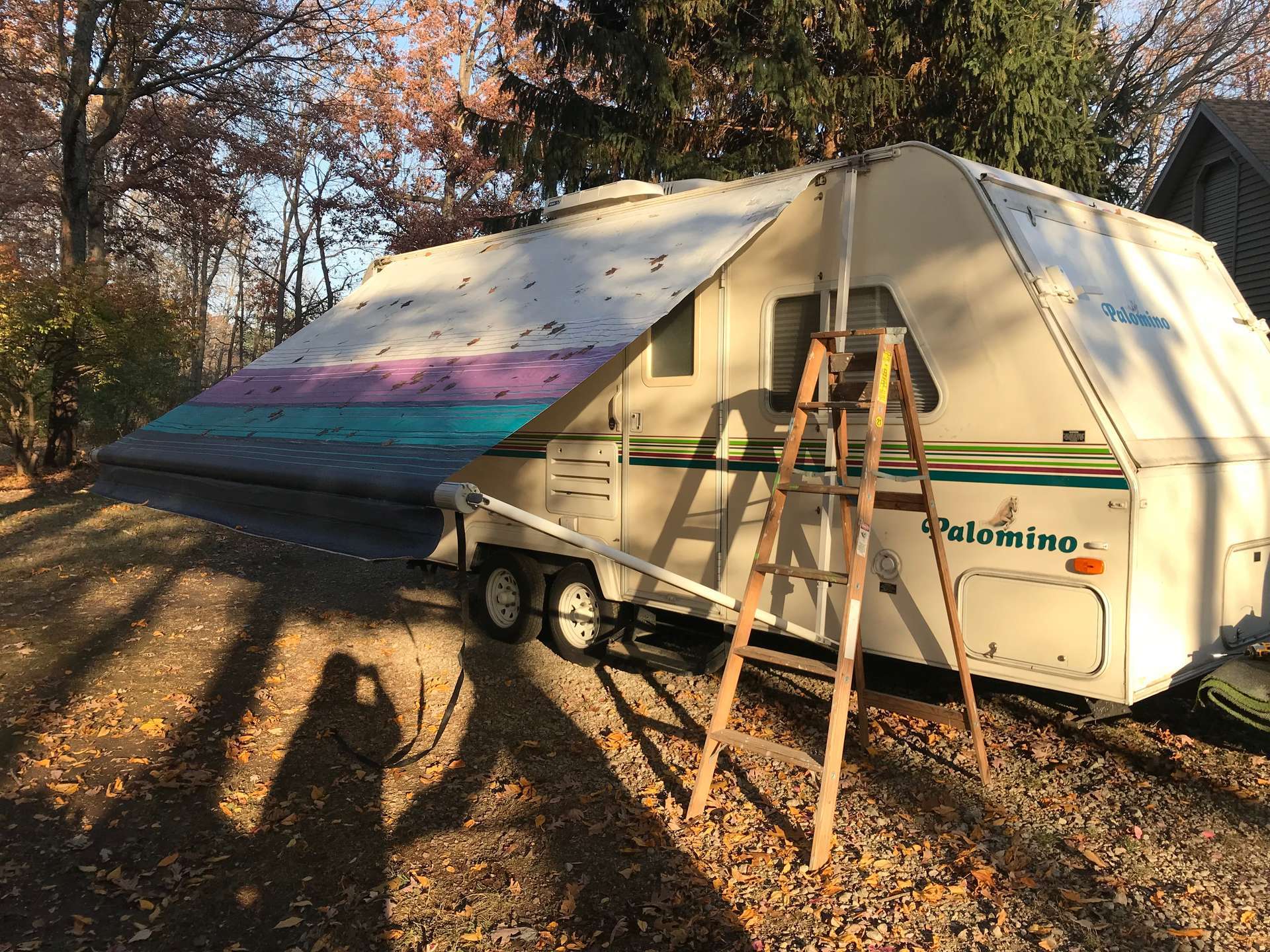 Worn RV Canopy
Replacing a worn RV awning with new awning replacement fabric is not hard as long as you follow the steps below.
The first thing you need to do is gather the tools needed for the job. When installing an awning you'll need a strong pair of work gloves, silicone spray, a flat head screwdriver, a power drill, a tape measure, and a stepladder. We recommend purchasing an inexpensive awning installation tool to make things even easier.  If you plan to drill out the rivets (see below) then you will also need a rivet gun. 
Unroll your awning and lock it in place. Rotate the shaft and line up the holes. Use a wrench on the lag bolts to disconnect them.  Once everything is disconnected, you can remove the awning. When you unwind the awning you'll want to remember how many times you turn the spring. You'll want to re-install it with exactly the same amount of turns.
Tips & Tricks – You have two options for dealing with the rivets in the awning assembly. You can drill out the rivets and reinstall them later using your rivet gun or you can modify the assembly. Since replacing an awning with rivets already requires drilling, it can be faster just to drill a new slot. Disconnect one side of the awning supports so that the old awning could be pulled off and then instead of taking off the tube, simply drill a new slot to pull out the old awning.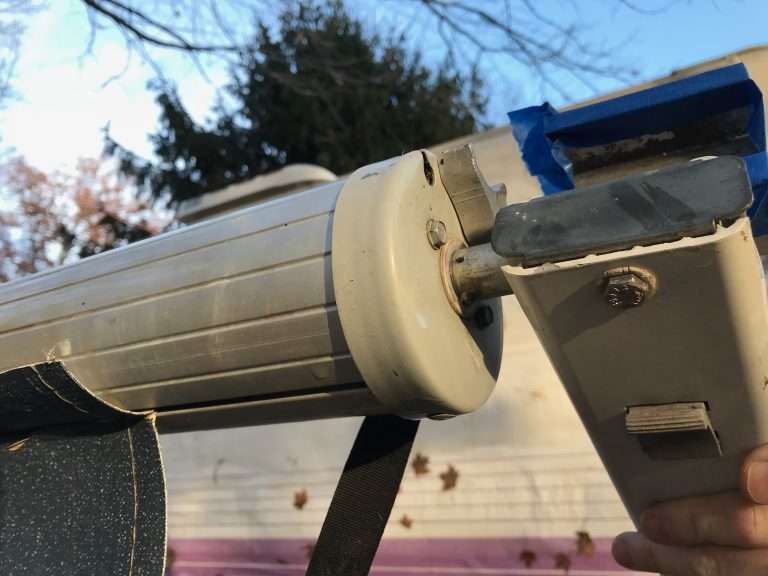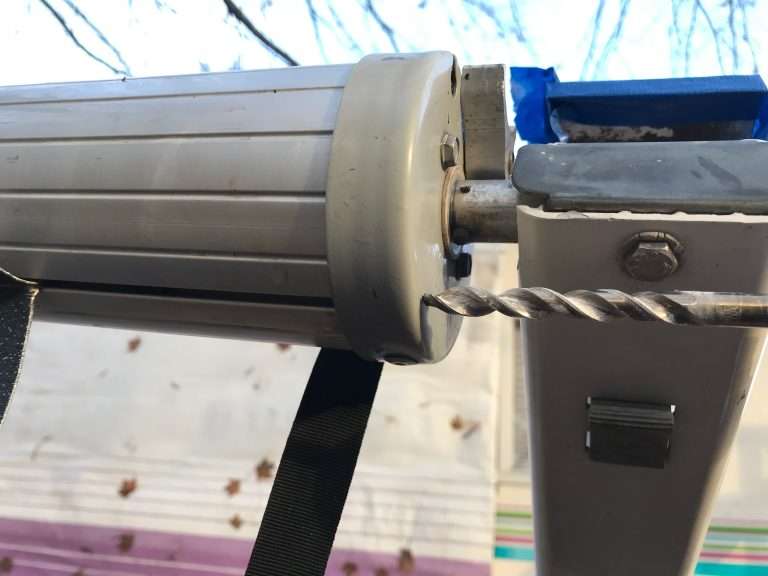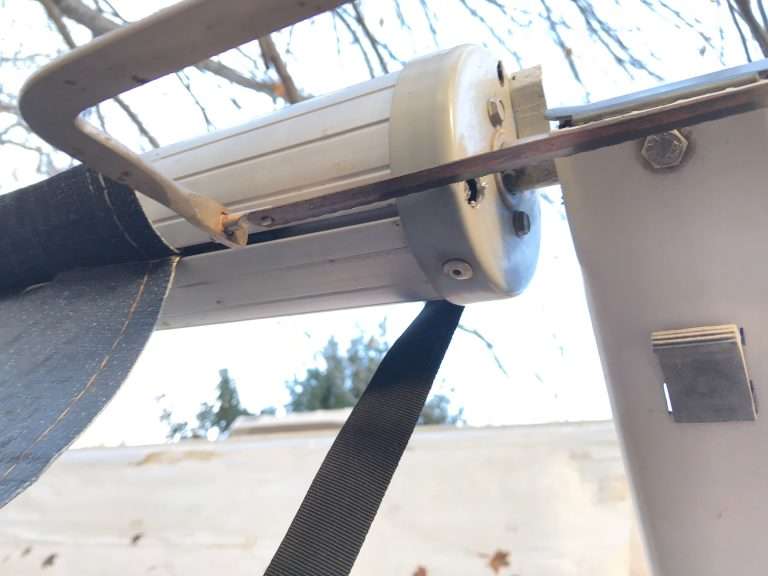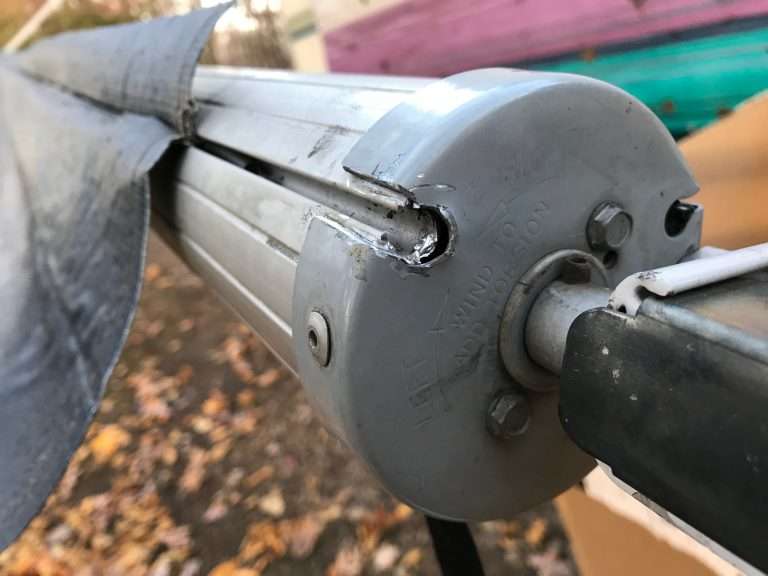 Install the Awning Replacement Fabric
STEP 1
Insert the sewn bead located on the edge of the RV Awning replacement fabric into one of the three roller grooves as shown in View Installation Guide fig-1 and fig-2 below: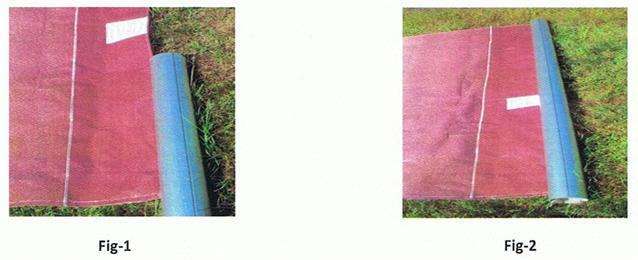 STEP 2
Fold and insert fabric into the adjacent roller grooves as shown in fig-3 and fig-4 below:
STEP 3
Insert Grey Plastic-Cord into fabric groove as shown in fig-5 and fig-6 below: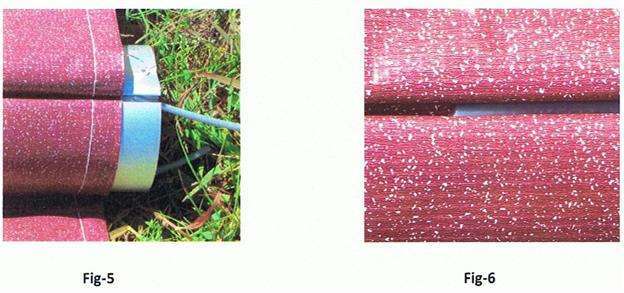 Since structurally our awning replacement fabric is identical to that supplied by the original awning manufacturer, you can also consult their product manual and Installation Guide for further installation information.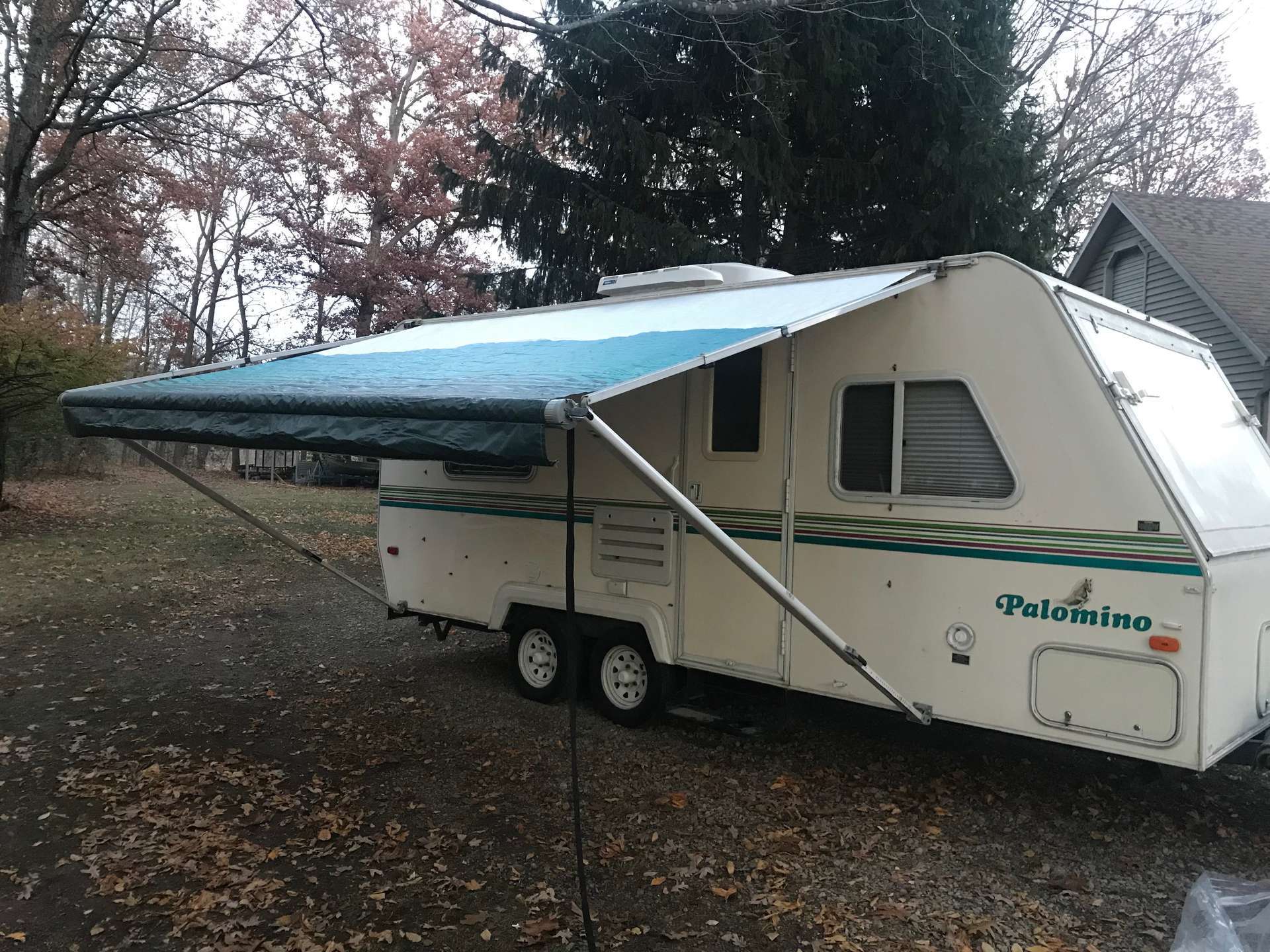 RV Canopy Replacement Fabric
Remember, before you can begin to install your new awning, you'll need to select the fabric that works best for your camper. Our replacement fabrics can be purchased in 8 ft - 22 ft widths, perfect for both standard and custom awnings.